Remote Desktop Protocol (RDP) is a multi-channel protocol that allows a user to connect to a computer running Microsoft Terminal Services. The server listens by default on TCP port 3389.
Under remote desktop you can not hit CTRL+ALT+DEL to change password. However, there is another way to change passwords for users on Windows systems via RDP.
Change Windows Server 2012 admin & user account via Control Panel
Step 1: Open Control Panel, click on Change account type.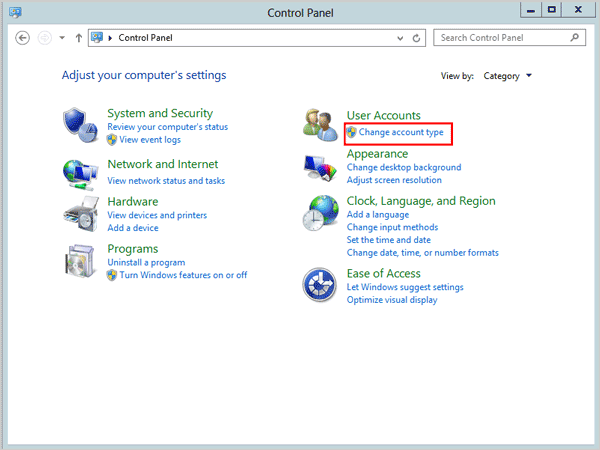 Step 2: Choose the admin or user account you would like to change.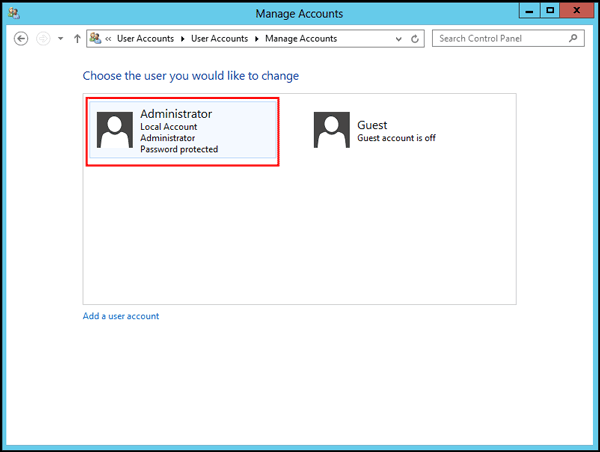 Step 3: Click on Change the password.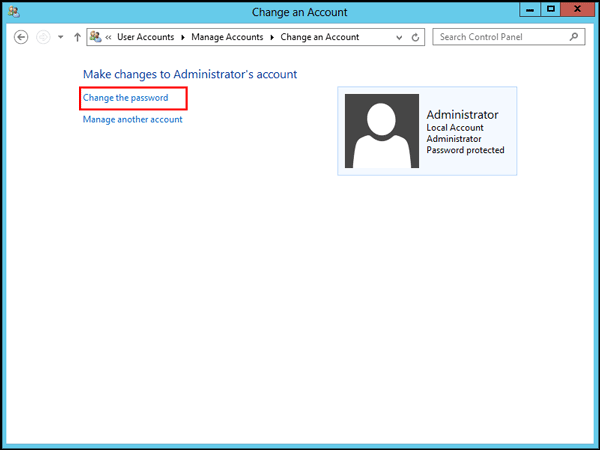 4: Input your current password and re-type new password. After that, set up a password hint for it. Then click on the Change password button to restart your computer.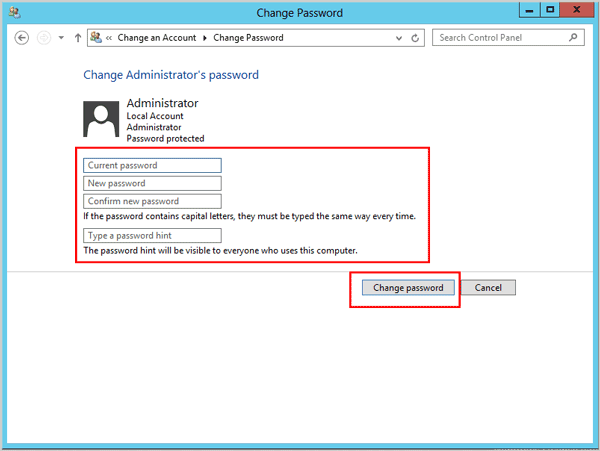 The password for your user should be changed.